What is the Parenting After Separation Seminar (PAS) About?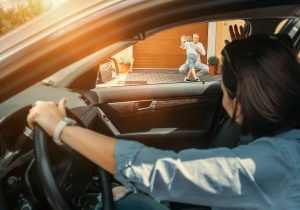 This Parenting after Separation seminar is one of many free seminars and
services offered by Family Justice Services, a division of the Department of Justice Canada, and in coordination with the Alberta Courts. The purpose of this seminar is to give parents who are separated or seeking a divorce the knowledge and tools they will require to better serve their children's health, social and emotional needs.
Why is the Government Providing this Free Course?
Studies have shown that children of parents who complete the program are much less likely to develop Parental Alienation Syndrome. As the children's mental health is paramount, it is in their best interests that the government funds this type of program. As well, attendance in the free course will provide the following additional benefits:
answers frequently asked questions about custody, access and child support;
helps parents learn how to minimize the impact of separation and/or divorce on children; and
reduces the risk of conflict between the parties and before the courts on matters concerning the children.
I remember once having a friend who used to be in high conflict with the mother of his children. He attended the seminar and learned how separated and fighting parents can negatively affect children. He then called the mother of his children and arranged a friendly lunch to discuss the things that he learned. It was a pivotal turning point in their co-parenting—and from that point forward, their co-parenting became very friendly.
How do I register for the course?
Previously, the seminar was only available in-class on a Saturday (full-day) or two evenings. But now you can complete the course on-line in 3 hours! You can visit the Alberta Government's Website here: http://pas.albertacourts.ab.ca/PAS-course . Click the "Register to Access Course" button.

Course Topics
Topics parents will learn include:
Relationship Building Blocks
How Children Can Cope with Separation and Divorce
Learning Your Way Around the Legal System
Parenting Plans That Work for Your Family
Important Information and resources to assist you
Is the PAS Course Mandatory?
In the Court of Queen's Bench of Alberta, filing a Certificate of Completion of the Parenting after Separation program is required in most cases before finalizing a divorce. In the Alberta Provincial Court, Judges often order the completion of the course before proceeding with any type of application involving children (ie. custody, access and child support).
Can I get an Exemption from the Parenting After Separation Seminar?
Yes, it is possible that you may be able to apply for and receive an exemption from attending the seminar. But, now that the seminar is available on-line, exemptions are difficult to obtain. If you are in a battle over custody, access and child support with your spouse and you refuse to take the PAS Course, it may negatively affect the outcome of your case (ie. if you are not willing to take it, the Judge might assume you do not have the children's bests interests at heart).
The following situations may qualify you for an exemption (but we recommend that you make every effort to take the course):
parties have an executed legal separation agreement (signed with lawyers);
the children are 16 years of age or older;
the parties have sworn Affidavits confirming they have settled all issues between them;
the parties have been separate and apart for over 10 years;
the children live out of the Country or with a third party;
cases involving kidnapping or domestic abuse; and
other extraordinary circumstances.
Often it is more work to get an exemption than simply taking the online course.
Other Courses
Other available seminars include:
Parenting After Separation High Conflict
Focus on Communication
To learn more about all of these seminars, click this link: Family Justice Services Seminars
Parenting Lessons
One of the interesting take-a-ways I got from this seminar is that children identify with both parents. If you criticize the other parent in front of the children—effectively it's like criticizing your children. Also, it brings the children a tremendous amount of joy when:
you talk kindly of the other parent in front of the children; and
get them excited when it comes time to buy or make presents for the other parent.
Most importantly, it is important that you do these nice things even if the other parent does not do them for you. You will also learn how typical behaviors arise in children as they reach certain ages, as a result of their parents' separation and/or divorce. You will learn the age-related behaviors that can be expected, and how best to manage them.
Do you have favorite lessons that you've learned from this or other parenting courses? Please feel free to share your comments below. In the meantime, here is a fantastic video providing children's perspective of divorce.
Children: The Experts on Divorce from PLEIS NB on Vimeo.
Congratulations! You successfully applied for and received an I-192 Waiver of Inadmissibility.  But now what? Ensure your travel plans go smoothly with these simple tips:
BEFORE TRAVEL
If you have not already done so AND you are our client, email or fax to us a copy of your Waiver for safekeeping. If you'd like to be our client, please contact us!
Insert your ORIGINAL Waiver into your passport.
Put an elastic around your passport so that your Waiver does not fall out.
DURING TRAVEL TO THE USA
When travelling to the U.S., present your passport and Waiver upon entry.  Your Waiver can be revoked if you don't present it upon entry!  Though rare, I have heard of this happening before.  On your Waiver, it states "you must present this Waiver upon entry".
When the officer is done reviewing your passport and Waiver, be sure the Waiver is put back in your passport and put the elastic back on.  This ensures your Waiver is returned to you.  We had a situation where the waiver was not returned to our client, which our client did not notice until after it was too late. Unfortunately, the cost to replace a lost waiver is $405 USD.
AVOID DELAY AND EMBARRASSMENT
Arrive at least 2 hours early for U.S. travel.  Even though you have a Waiver, you can be detained until the border guard 'has time' and will verify there are no new convictions and that the Waiver is valid.  If you do not leave the border guard enough time, you can miss your flight.
Boarder guards may discuss the details of your Waiver and criminal record with you—so if you wish to avoid this conversation in the presence of others, go through security by yourself.  Some officers may not respect your privacy even if you are in the presence of children and co-workers.
TRAVELLING TO OTHER COUNTRIES
If traveling internationally via the U.S., remove your Waiver from your passport after you have gone through U.S. Security and place it in a secure place when traveling through non-US Countries.  Other Countries do not need to see your Waiver.
If you are not traveling to or en-route through the USA, be sure to keep your US Waiver in a safe place at home.
LOST OR STOLEN
The fee is $405 USD to replace a lost or stolen Waiver.
You should report a stolen Waiver to the police and to Homeland Security.
If your waiver is lost or stolen, please contact us.
Have a question?
We are here to help! Give us a call @ 403-229-2774 (Calgary) or 1-800-320-2477 (Toll Free)
Final Ruling on I-192 Waiver Fee Increase
The application fee for I-192 Waiver of Inadmissibility is increasing from $585.00 USD to $930.00 USD. This site shows the fee is increasing December 23, 2016. https://www.uscis.gov/forms/our-fees  But, does this fee apply to everyone?  Keep reading to find out.
The Fee Increase will
Not

Affect Canadians!

The good news is that the fee increase will not affect Canadians. However, the fee does affect people who are unable to submit their application at a United States Customs and Border Protection Office (CBP Office). Where are CBP Offices located?  A CBP Office is located at every international airport in Canada and every major land border crossing between Canada and the United States.

The final ruling states:
Application for Advance Permission to Enter as a Non-immigrant, Form I-192, and Application for Waiver for Passport and/or Visa, Form I-193. DHS has made adjustments to the proposed fees in the final rule for the Application for Advance Permission to Enter as a Non-immigrant, Form I-192, and the Application for Waiver for Passport and/or Visa, Form I-193. For the reasons outlined in section IV.B.2.p. of this preamble, the fees for Forms I-192 and I-193 will remain at $585, rather than the proposed fee of $930 when such forms are submitted to and processed by the U.S. Customs and Border Protection (CBP).
To summarize, after public comment period, a final rule was published.  Effective December 23, 2016, the fees will be as follows:
Form I-212 fee will increase to $930.00 USD;
Form I-192 waiver fee will increase to $930.00 USD for applications filed with USCIS (Non-immigrant T and U classifications); and
I-192 waiver applications filed with and processed by CBP will remain $585.00 USD.
For more information, see Federal Register Vol. 81, No. 205, Monday, October 24, 2016. (Linked below)
— Source: https://www.federalregister.gov/d/2016-25328/p-104
Top 7 Reasons You May be Denied Entry to the United States
Grounds for Inadmissibility
The ability to travel to the United States is not an automatic right—not even for Canadians!  You may be denied entry to the United States for one of the following reasons:
Criminal Inadmissibility – You have a criminal record that makes you inadmissible to the United States. Convictions such as common assault, mischief, and DUI are normally not of concern. However, Crimes of Moral Turpitude (crimes of dishonesty and crimes of violence where harm was intended) and Drug Offences will almost always make you inadmissible.  There are exceptions.
The USA does not recognize Canadian Pardons or Record Suspensions. Conditional and Absolute Discharges are treated like convictions and may still render you inadmissible even if no conviction resulted. You may also be denied for offences you admit to having committed even if no conviction resulted. Youth offences may make you excludable if you were tried as an adult for felony violence or felony drugs.
Criminal Inadmissibility even applies if the offence happened 30 years ago!  Once a conviction makes you inadmissible, it always makes you inadmissible. However, remember, not all convictions will get you banned from entering the USA–either because they are not excludable or the exception rule applies.
A United States Waiver allows you legal entry into the United States if you are inadmissible. Inadmissibility could arise due to a number of factors, including criminal inadmissibility (above) and other factors described below.  For your free consultation, click the button below.
Book an Appointment and Fee Schedule
Medical Inadmissibility
– Though driving impaired and driving over .08 does not make you criminally inadmissible to the USA, multiple driving-related offences may make you inadmissible to the USA for medical reasons. You can also be denied for other medical reasons based upon your appearance or any prescription-related drugs you may have in your possession.
Other medical issues that can make you inadmissible to the United States include having a communicable disease of public health significance, being unable to provide proof of required vaccinations on request, a physical or mental disorder with associated harmful behavior, and drug abuse or addiction.
Though medical insurance is no guarantee that you will be let in, having proof of medical insurance may assure the border guard that you have the resources to pay for your medical expenses should you encounter medical issues in the United States.  If you are denied entry to the USA for medical reasons, you may be given an opportunity to get a medical test done to prove that your medical issues will not be a burden to the USA.
Illegal Work in the USA – If it is determined that you do not have enough funds to support your stay in the USA and/or you do not have a return ticket or job in Canada, you could be denied entry if it is suspected that you intend to work illegally in the USA.
You are allowed to enter the United States without a work visa for work purposes such as attending a business meeting or conference, to negotiate a contract or even to take orders for goods manufactured abroad on behalf of a Canadian or foreign company. If you are not sure if the work-related tasks you are performing require you to get a work visa, please call our office for a free consultation.
You need to do your own homework.  You can't always trust that your employer will complete the paperwork properly.  Otherwise, you can be held personally responsible for the actions (or inaction) of your employer.
Illegal Immigration to USA (Intending Immigrant) – You could be denied entry to the USA if you are going to visit a new partner and there is not enough proof that you intend to return to Canada prior to the end of your authorized visit. Having proof of your residence and employment in Canada will help support the fact that your stay in the USA is only temporary and that you intend to return to Canada.
If you intend to stay permanently or are suspected of same, you must provide documents to prove authorization to do so, or you will be denied entry and deemed inadmissible.
Admission of Drug Use – If you admit to drug use, you can be denied entry. Use of an illegal substance is a crime in the United States, and even without a conviction they can deny you entry.  What should you say if asked "Do you smoke pot?" when crossing into the United States?  Click here for more information.
Improper Documentation – If you are not a Canadian (this includes Permanent Residents of Canada) you may require a visitor visa from the USA Consulate in order to visit the USA. If you fail to travel with the proper visa, you can be denied entry. To find out if you need a visa waiver, please CLICK HERE – VISA WAIVER.  Other visa requirements include Work Visa and Study Visa.
Traveling with an Inadmissible Alien – You could be denied entry to the USA if you are traveling with someone who is inadmissible to the USA. If you do it knowingly, you could be charged with harboring an illegal alien.
Immigration and Nationality Act Sec 212
The laws governing inadmissibility can be found here: Immigration and Nationality Act
How to Overcome Criminal Inadmissibility
Would you like more information on US Waivers of Inadmissibility? If yes, click the image to the right and obtain your free guide. What you will learn:
Definition of a United States Waiver
Travel Risks
What are Grounds of Excludability
What is a Crime involving Moral Turpitude
Summary vs Indictable offenses
Conditional and Absolute Discharges
Admitting to Drug Use
Traveling to the U.S. with a Pardon
Fact or Fiction? Myths About Traveling to the USA with a Criminal Record
1 Yr, 5 Yr and Permanent Waivers
and much more!
Other Border Issues
Have you been ordered removed or deported from the USA?  Did you work or live in the USA illegally?  For these and other cross-border issues, please contact us.
United States Waiver of Inadmissibility
According to the Parole Board of Canada, a Canadian Pardon (now called Record Suspension) is not recognized outside Canada. Specifically, they state: "Many foreign countries, including the United States (U.S.), do not recognize a Canadian Pardon. If you have a criminal record and are interested in going to the U.S., you may want to apply for a United States Waiver (American INS Waiver)." For more information, visit: United States Waiver.
Frequent travellers may need a US Waiver and Pardon (or Record Suspension) to qualify for a Nexus Card so that they may avoid long line ups when entering the United States.
According to the Parole Board of Canada:
Because a Pardon is awarded under Canadian Law it does not have legal force outside of Canada. The authorities of foreign countries can not be compelled to delete or withdraw criminal record information from their own records. Although a Pardon can be considered a positive factor, it does not guarantee entry on foreign soil.
Travelling to Other Foreign Countries with a Criminal Record
Most countries will not inquire as to whether you have a criminal record when travelling to their country unless you plan to (a) visit their country for more than 6 months; (b) immigrate to their country; or (c) obtain a work visa for their country. You will need to check the Consulate of the Country to which you are travelling to determine if your record will prevent you from entering. This obstacle will be removed once you obtain a Canadian Pardon or Record Suspension in most cases.
NOTE: If you are inadmissible to the United States, you cannot travel to a foreign country via stop-over in the United States unless you have a Waiver of Inadmissibility.
Can my pardoned or suspended file be disclosed to the United States or other countries?
According to the Parole Board of Canada, the Solicitor General may choose to disclose a pardoned file (or Record Suspension) to the United States or any other country without your consent or knowledge. They specifically state:
Under the CRA, only the Solicitor General of Canada has the authority to disclose information from a pardoned Record…if satisfied that the disclosure is desirable in the interests of the administration of justice or for any purpose related to the safety or security of Canada or any state allied or associated with Canada.
According to Sec. 212(a)(6)(i) of the United States Immigration and Nationality Act[8 U.S.C. 1182], misrepresentation is defined as:
In general – Any alien who, by fraud or willfully misrepresenting a material fact, seeks to procure (or has sought to procure or has procured) a visa, other documentation, or admission into the United States or other benefit provided under this Act is inadmissible.
According to McWhirter, R.J. (The Criminal Lawyer's Guide to Immigration Law: Questions and Answers, Alberta Bar Association: 2006, 2nd Ed., p. 261.),
…denying a criminal conviction violates 18 U.S.C. § 1546.
Can I Obtain a Passport?
According to Passport Canada:
The fact that a person has a criminal record will not necessarily prevent that person from obtaining a passport. We examine all passport applications and establish eligibility on a case-by-case basis.
It is my experience your passport would only be denied if you are serving or facing a sentence that prohibits travel or if a restriction was placed on your passport due to unpaid child support.
Possessing a passport does not guarantee you entry privileges into another country and does not help you overcome grounds for inadmissibility. When your Passport is scanned at a port of entry of a foreign country, it is being scanned to see if it is valid or if it has been reported stolen. It is not ordinarily linked to a criminal record. U.S. authorities would typically have to go to a different database to see if you have a criminal record, unless your passport was previously linked by them to a criminal record.
CAUTION:  The United States Border Pre-Screening Officer may decide to check for a criminal record upon entry, at some point during your trip, or long after your trip. US Authorities may store biographic information about you which was obtained from your passport upon entry and search for a criminal record at a later date.  Illustration:  I've had clients pass US Pre-Clearance at an International Airport in Canada, arrive at an International Airport in the USA (ie. Hawaii) only to immediately be deported back to Canada on the next available flight (or spend the night in jail if no flight is available until morning).