"New immigrants are choosing Alberta because of its strong economy, its strong communities, its strong public services" — Paula Simons, Edmonton Journal
The Alberta Advantage. This is a term the rest of Canada has used to describe Alberta's relatively low cost of living, low unemployment rate, and relatively low taxes. I'm not sure Alberta still has an 'advantage', but it's still a great place to live. Perhaps this is the reason Alberta, and Calgary, in particular, has experienced such a large influx of newcomers. So much so, that in Alberta, we now have a larger number of immigrants than a more traditional landing city like Vancouver!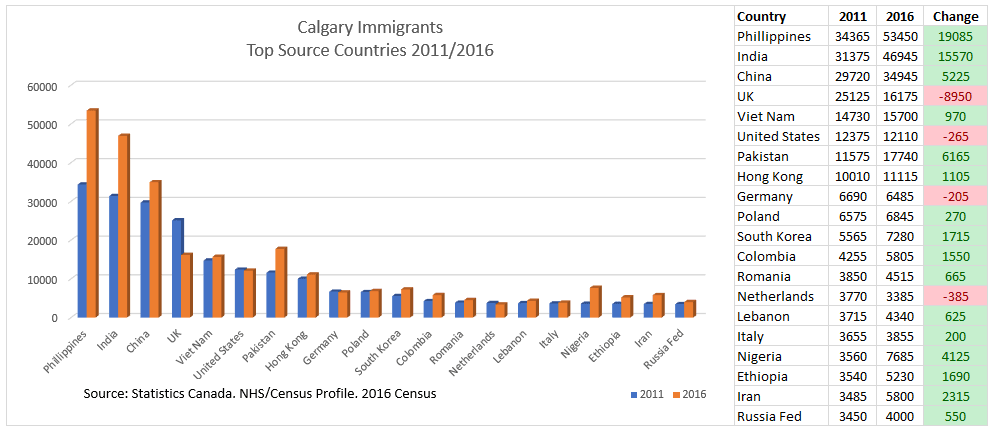 In 2011, 8.8% of Alberta's population or 313,880 immigrants accounted for 26.2% of Calgary's population. That number has since grown in 2016 to 10.17% of Alberta's population, and 29.44% of Calgary's population.
So why specifically has immigration to Calgary increased so much?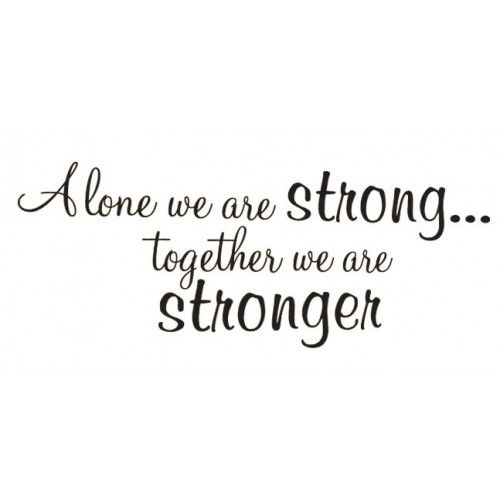 Despite the economic prosperity that is promised in Calgary, I would like to believe that the reason Calgary is a favorite for new immigrants is because of the sentiment of its citizens. Calgary's former slogan was "Heart of the New West" and is now "Be Part of the Energy". We have always welcomed strangers as friends, and do our best to make them feel at home.
It's a good thing too! There have been many influential immigrants who have come to Calgary and started a business, created jobs for locals, and started charities all to give back to the community that welcomed them.
Fingerprinting for Newcomers in Calgary
Here at Canadian Legal Resource Centre, we see first hand just how multicultural Calgary truly is. Last year of the near 6400 people we fingerprinted, 1365 of those applications were for applications involving Canadian Citizenship, and 1238 were for Permanent Resident applications.
We are proud to do our part in welcoming new comers to Calgary, and assisting them with their fingerprinting needs.
Celebrating Multicultural Diversity
June 27th, 2019 is Multicultural Day in Canada. The following events are being held in Calgary:
Multiculturalism Day 2019
Thu., Jun. 27, 3:00 p.m. – 9:00 p.m.
The Genesis Centre-7555 Falconridge Blvd NE #10, Calgary, AB
Canadian Multiculturalism Day Forum
Thu., Jun. 27, 11:30 a.m. – 1:00 p.m.
328 Centre St S, Calgary, AB

Let's face it, getting a job as a past offender is not easy!  Studies show that past offenders are between 1/2 to 1/3 as likely to be hired as non-offenders. **1
97% of companies perform some form of a pre-employment background check
88% do criminal checks
84% do identity checks
69% do motor vehicle checks
41% do education checks
and 47% do re-screens after hiring
Unfortunately, there is also a strong bias against those with criminal records. **2
85% of companies surveyed would disqualify a candidate with a criminal record that included crimes of violence
84% would do the same for a candidate with a crime of theft or dishonesty
Only 9% said prior convictions would not disqualify a candidate
---
And even if you do land a job, the deck is still stacked heavily against you.
On average, past offenders earn upwards of 40% less than someone with similar experience but no record.  Past offenders take longer to get a job, often need to work beneath their skill set, are paid less and receive fewer promotions! **3
---
As if those challenges weren't already hard enough, people with a past criminal record face even more difficulties.
Real incomes in Canada have only increased 4.7% over the past 33 years!
Our debt levels are leaving many to worry for the financial stability of our nation: **4
Canada's national debt has risen 34% since 2007.
Personal debt has soared 370% since 1990 to over $1.7 trillion.
68% of Canadians rely on credit cards to cover everyday expenses.
Household savings rates have dropped to just 3.3% with an average balance of only $2,700 per household.
In previous hard times a robust jobs market and social safety nets have pulled us through, but neither of those are looking great right now.
Unemployment remains stubbornly high at 7.3% leaving nearly 1.4 million people out of work.  And welfare rates today are 55% lower than they were in 1990! **5
What about our GREAT interest rates?
Mortgage rates have dropped from around 14% to under 4% since 1980.  With debt ratios at an all-time high, what will happen when interest rates go up? **6
---
While these challenges for past offenders are very real, they aren't permanent. It is possible to overcome your past and reshape your future….
There is a process to have your record suspended (formerly called a pardon).
Since 1970 over 463,000 Record Suspensions and Pardons have been granted.
In the last 5 years alone 85,765 Pardons and Record Suspensions have been granted with a grant rate of 94%. **7
And getting a Record Suspension pays enormous dividends:
Once suspended, your criminal record becomes sealed.
Most background checks will appear as though you have never been convicted. The search will reveal "no record".
And most employers do not ask individuals to disclose a Pardoned or Suspended Record unless you are applying for a position
involving a vulnerable sector.
If you intend to travel you may also need a Waiver.
A typical day at the U.S. border sees 999 apprehensions, 931 entry refusals, 54 arrests, and 66 fraudulent documents.
The U.S. is very serious about border security, and without a Waiver, you risk detention, fines, property confiscation, and even arrest.
A Waiver makes legal entry possible and avoids these problems. **8
But Record Suspensions and Waivers don't happen on their own. There are procedures you must follow. And the sooner you start, the better.
To be eligible for a Record Suspension a person must have completed all sentences, which includes:

All fines, surcharges, costs,
restitution and compensation orders;
All sentences of imprisonment or
conditional sentence orders; and
Any probation orders.

Followed by a waiting period:

5 years for summary offences; and
10 years for indictable offences.

Record Suspensions take 12 to 18 months to be processed.
Waivers can take up to a year.
High-risk applications take longer.
It is wise to apply at least 6 months in advance of eligibility.
---
Contact Canadian Legal Resource Centre Inc.
For a free consultation to discuss your specific circumstances, please call us at 403-229-2774 in Calgary, or 1-800-320-2477 Toll-Free
---
Sources
Employment Screening Benchmarking Report, HireRight, 2013; Trends in Employment Background Screening, Employee Screen IQ, 2010
Survey Report 2013, Employee Screen IQ, 2013
Why Ex-Cons Make Great Entrepreneurs, Forbes, 2013
Government Gross debt for Canada, FRED Economic Data, 2013; Canadian debt history, debtclock.ca, 2013
Poverty Trends Scorecard, Fact Sheet Series, Labour Market Trends, Citizens for Public Justice, 2013
Canada's Fatal Attraction to Debt, 2013; 5-year mortgage rate history, Rate Hub, 2014; Statscan 2014
Parole, Pardons and Clemency, Parole Board of Canada, 2013
On a Typical Day, Customs and Border Patrol, 2013