Winner of the Consumer Choice Award for Business Excellence 14 Years running
As a testament to our abilities, we earned the 2006, 2007, 2008, 2009, 2010, 2011, 2012, 2013, 2014, 2015, 2016, and 2017, 2018 and 2019 (14 years in a row!) Consumer Choice Awards for Business Excellence! An independent research firm conducted a random survey throughout Calgary among individuals and businesses. Over 100 companies from different business categories were granted this award. The purpose of this award "is to publicly identify those establishments, which have been voted by consumers as being their choice for excellence."
Thank you, Calgary for choosing us as your #1 Paralegal Company!
Consumer Choice Award Seal of Excellence
The CONSUMERS' CHOICE AWARD™ is considered the seal of excellence. As such, it serves to enhance the city's business climate. For recipients, the award not only constitutes the crowning achievement of their efforts but more importantly it also represents the most valuable reward of all, the knowledge that they have earned the trust and loyalty of consumers.
Consumer Choice Award Televised Gala Event
2013 Consumer Choice Awards Gala Event: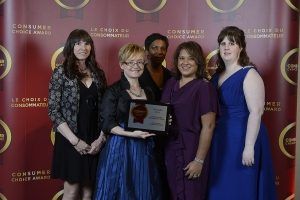 Left to right: Sue Ward, Debbie Ward, Jacqueline James, Laila Castellino and Wendy Harrower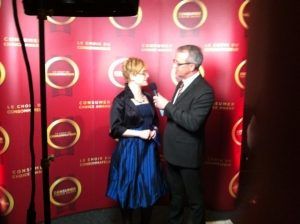 Paul Dunphy interviewing Debbie Ward, President of Canadian Legal Resource Centre Inc.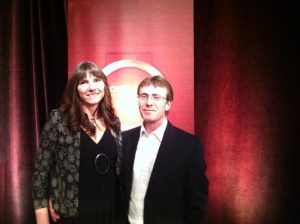 Susan Ward is our divorce paralegal and fingerprint specialist. She is appearing with husband Roger Ward (Debbie's brother).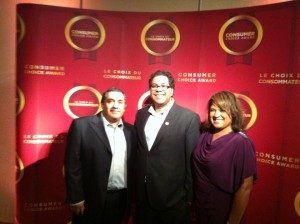 Laila missed the group photograph with Mayor Nenshi. So, Laila and husband Jorge managed to get a separate photo taken for the event!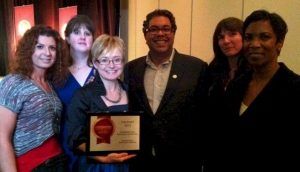 This Group photograph was taken with Mayor Nenshi!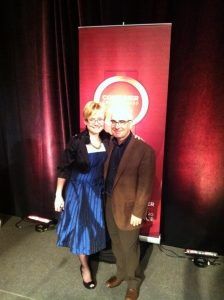 Debbie Ward and spouse, John Majko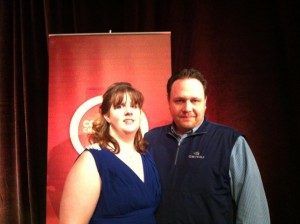 Wendy and fiance Scott. Congratulations on your engagement! Wendy is a divorce specialist with over 10 years of experience.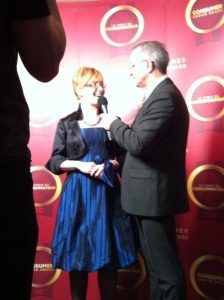 Television interview by Global TV Personality Paul Dunphy with Debbie Ward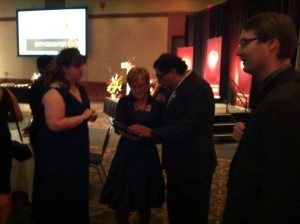 Debbie Ward was chatting with Mayor Nenshi about the Canadian Legal Resource Centre role in providing fingerprint services on behalf of the Calgary Police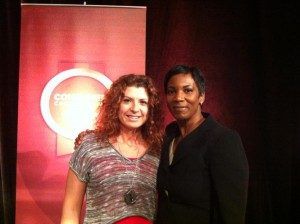 Debbie's longtime friend and volunteer photographer (thank you!!!), Julia, along with Pardon/Waiver Specialist – Jacqueline James
Here are some pictures of us celebrating at the 2012 Consumer Choice Awards Banquet: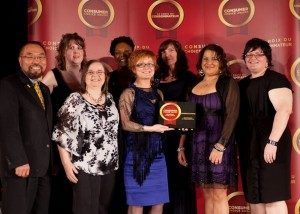 Consumer Choice Award for Business Excellence.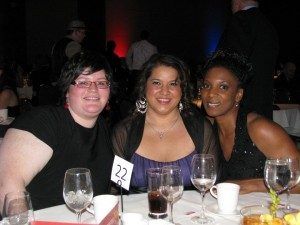 Sarah, Laila, and Jacqueline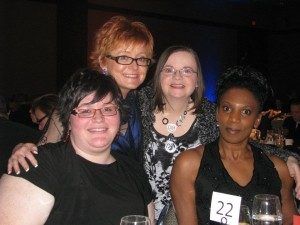 Sarah, Debbie, Roxy, and Jacqueline
Sue and Wendy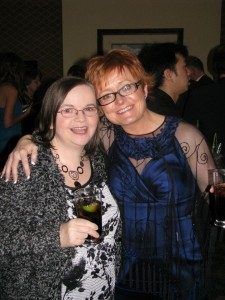 Roxy and Debbie
Here are some of the photographs (2011, 2010, 2009, 2007) of the Televised Award Presentations: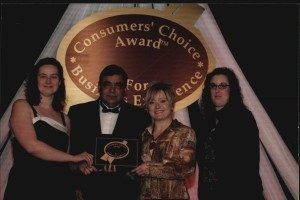 2007 CCA Awards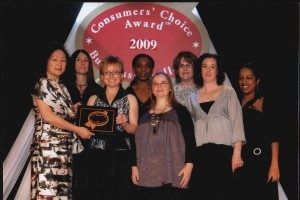 2009 CCA Awards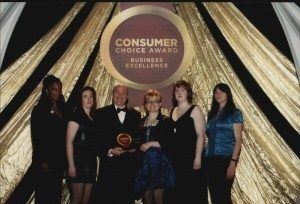 2011 CCA Awards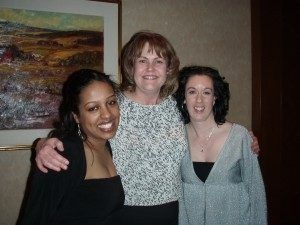 2010 CCA Awards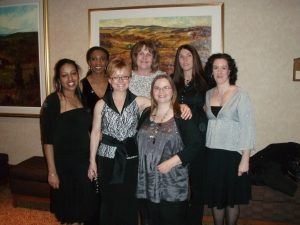 2010 CCA Awards
How the Consumer Choice Awards Work
The Leger Marketing firm conducts an independent study of the opinions and perceptions of consumers and businesses of companies in different categories. We are in the category of paralegal services. When surveyed, they are asked their opinion and perception of which paralegal company they think is the most outstanding service provider in that category. We have been the #1 choice of consumers and businesses for each of the past 10 years.
Thank you for choosing us! We will continue to work hard to maintain your confidence in us!
by Debbie Ward, President of Canadian Legal Resource Centre Inc.
What we are doing to maintain your confidence:
Continuing education & coaching:
Staff periodically take continuing education courses to maintain knowledge and expertise.
Business coaching to improve all areas of our business (operations, customer service, training, marketing).
Two person policy:
Debbie Ward, President & CEO audits all files to eliminate the risk of error and rejection. Auditing allows for continuous training on unique aspects of each file.
Regardless of the expertise of each staff member, a second pair of eyes is always important to watch for accidental errors. Despite Debbie Ward having the greatest amount of experience and expertise, this also means her work is audited by a second person to look for errors and over-site.
Customer Service:
You won't get an answering machine when you call during office hours. You'll reach a real person ready to answer your questions.
Here is what we are working on:
Regular updates: we are automating our system to give you more frequent updates so that you know exactly what is going on with your file all the time.
Help Desk & live chat: these new website features are coming soon!