How to obtain a Criminal Record Suspension
(previously called a Canadian Pardon)
Please check out the Criminal Record Suspension topics below or scroll through this web page for all of your answers.
What is a Record Suspension?
A Record Suspension: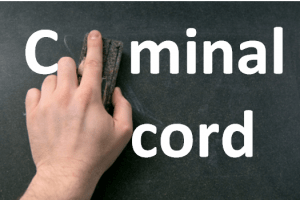 keeps your criminal record separate and apart from other criminal records;
is evidence that your conviction(s) should no longer reflect upon your character; and
reduces the risk of discrimination resulting from having a criminal record.
A Record Suspension reduces discrimination in many areas of your life, but may not eliminate all discrimination. Please check out all the specific topics below. If you want immediate assistance, CLICK THE BUTTON BELOW.
Answers to Your Questions – From Canada's Pardon & Record Suspension Expert
Who grants the Record Suspension?
The Record Suspension and Clemency Division of the Parole Board of Canada ("PBC") has the authority to grant, refuse or revoke a Record Suspension pursuant to the Criminal Records Act (CRA). This authority was granted in 1970. Since 1970 the National Parole Board has granted over 400,000 Pardons.
NOTICE: As a result of Bill-C10, the Record Suspension replaced the Canada Pardon on March, 13 2012. Eligibility rules and procedures have changed.

What will a criminal record search reveal once a Record Suspension has been granted?
Once suspended, your criminal record becomes sealed. It is not erased, purged or expunged—though in some cases old records for which a person has been suspended may be purged.
The search will not disclose the fact that you have had a criminal record or have been granted a Record Suspension unless you apply for a position that requires the disclosure of a suspended record (see #3 Limitations). Otherwise, it will appear as though you have never been convicted as the search will reveal "no record".
Most employers do not ask individuals to disclose a pardoned or suspended record unless you are applying for a position involving the vulnerable sector.
Can my pardoned file be disclosed without my consent?
According to the Parole Board of Canada:
All information pertaining to convictions will be taken out of the Canadian Police Information Centre (CPIC) and may not be disclosed without permission from the Minister of Public Safety Canada. The CRA applies only to records kept within federal departments and agencies. However, many of the provincial and municipal law enforcement agencies cooperate by restricting access to their records once notified that a Record Suspension has been granted or issued.

The Canadian Human Rights Act forbids discrimination based on a record suspended conviction. This includes services a person needs or the opportunity to work for a federal agency. The CRA states that no employment application form within the federal public service may ask any question that would require an applicant to disclose a conviction. This also applies to a Crown corporation, the Canadian Forces, or any business within the federal authority.
You may personally request the release of pardoned or suspended information, for example, if you are applying for a U.S. Waiver and are required by law to disclose the same.
Why should I apply for a Record Suspension?
A Record Suspension is proof that a criminal record should no longer reflect upon your character—it reduces the risk of discrimination involving:
Adoption
Bonding
Certification
Commissioner for Oaths Appointment
Driving (reduce the risk of greater scrutiny from random road-side police checks)
Employment – Current (ie. job promotion, new owners, new company policy regarding screening, downsizing)
Employment – Travel (ie. work visa abroad)
Employment – New
Educational Program (enrollment and completion of required practicum)
Fostering
Immigration to Canada – Landed Immigrant or Permanent Residency
Immigration to Canada – Canadian Citizenship
Immigration to a Foreign Country
Licencing
Notary Public Appointment
Obtaining a Liquor Licence
Owning a Care Facility (Child Care, Elderly Care, or Dependent Adult Care)
Peace of Mind
Purchasing a Franchise
Rental Agreements
Sitting on a Board of Directors
Temporary Work or Study Visa (Canada)
Temporary Work or Study Visa (Foreign)
Travel
Visiting Canada (for non-Canadians with Canadian criminal records)
Volunteering
Wandering eyes—non-pardoned court records are accessible by the public
---
Record Suspensions can take 6 to 18 months to be processed (varies depending on severity & length of record as well as processing times of police and courts involved in your application). Don't wait until you need a Record Suspension to apply. Apply at least 4 to 6 months in advance of eligibility.
What are the limitations of a Record Suspension?
A Record Suspension does not eliminate discrimination in all cases. Here is a list of some limitations:
A Record Suspension (or Pardon) may not be recognized by a foreign country and may not guarantee that you will be granted entry privileges. See #16. Travelling Outside Canada.
A Record Suspension does not erase the fact that you were convicted of an offence.
A Record Suspension does not return to you driving privileges or the ability to possess a firearm (if prohibited from having a Driver's Licence or firearm).
Courts and Police Services (excluding RCMP) are governed by provincial and municipal legislation. Though they are not obligated to keep pardoned and suspended files separate from other convictions, most will.
If other persons, agencies or foreign countries have details of your criminal record, they will not be asked or required to remove it. A separate request may be required to have local police purge criminal related information, including arrest records purged.
The police have the authority to retrieve suspended sex offences during employment and volunteer pre-screening involving work in the vulnerable sector. If a civil search or search of a pardoned or suspended record results in the finding of a sex offence a police clearance certificate will not be issued and employment or volunteering will not be allowed with the vulnerable sector.
A Record Suspension will most likely be revoked if you re-offend. Further, if you are facing charges before court, a suspended record can be opened and presented before the courts as prior offences can affect the outcome of sentencing.
If your court case was published on the internet, it may not be removed without a court order.
Must I disclose my suspended criminal record?
A Canadian Record Suspension seals your criminal record. It does not erase the fact that you had a criminal record. If asked, "Have you ever been arrested, charged, convicted, pardoned or received a Record Suspension", then the correct and truthful response is "Yes, I was convicted. However, I have since been granted a Canadian Pardon (or been granted a Record Suspension)."
Most employment applications ask "Do you have a criminal record for which you have not been pardoned (or received a Record Suspension)". In these cases, once pardoned or suspended, you can truthfully answer "no". However, in some employment situations, an employer will demand that you disclose a pardoned or suspended record (primarily jobs involving vulnerable people and high security).
A Pardon or Record Suspension is not perfect. It helps in many, but not all, situations. Most employers do not ask individuals to disclose a pardoned or suspended record unless related to a position involving the vulnerable sector.
When can I apply for a Record Suspension?
You can apply for a Record Suspension once you have met all waiting periods for all convictions (it is advisable you start your application at least 4 to 6 months before eligibility), you are not under investigation, no charges are pending or outstanding and there is no warrant out for your arrest.
Even if you are not eligible for a few years, and especially in cases where you have had several convictions, it is advisable to start a "partial Record Suspension" early wherein we help you order your RCMP record and all court documents pertaining to convictions where fines, restitution, and victim fine surcharges were ordered. Often we find unpaid fines clients forgot about or thought they paid, or perhaps they only partially paid it. Clients must then pay their outstanding fine, then wait the 5 or 10 year waiting period from the date full payment has been made before getting a Record Suspension. The PBC does not ordinarily accept an explanation that "I though it was paid" or "the courts did not advise me correctly that it was owing". It is their general practice to make you pay it and then wait the required waiting period.
We've also had courts insist a fine was not paid, and only after a few months of thorough investigation and persistence it was proven the fine was paid…therefore, it pays to start your application early just in case.
If you are under investigation and/or charges are pending or outstanding and/or there is a warrant out for your arrest, but it is due to 'wrong place at wrong time' or 'complete misunderstanding' or 'civil matter such as a parking ticket' it is possible you may still be able to start your Record Suspension application right away. In this case, we recommend you contact our office to discuss your situation so that we can assess the possibility of how these unresolved issues will affect your application.
Waiting Periods
5 years for a summary offence (or a service offence under the National Defence Act).
10 years for an indictable offence (or a service offence under the National Defence Act for which you were fined more than $5,000, detained or imprisoned for more than 6 months).
See below for offences for which you CANNOT apply for Record Suspension.
The date that you satisfied your sentence is the date that you paid your fine, victim fine surcharge, restitution, probation, incarceration, compensation order or community service. If you were given a 2-year probationary period, the date that you satisfied your sentence is the last day of your 2-year probationary period—not the date that you were discharged from probation. The same applies to incarceration—it is the last day of the full sentence regardless of your release date. If you are given 'time to pay' a large fine or restitution order, pay it immediately or at the earliest opportunity!
Suspensions of driver's licence and ban on possessing a firearm for a given period of time are not used in the calculation of waiting periods. This means you may be eligible to apply for a Record Suspension even if you are still prohibited from obtaining a Driver's Licence or possessing a firearm. However, a Record Suspension does not guarantee a return of your driver's licence nor does it result in the cancellation of any ban you may have received in possession or owning a gun.
Are any offenses ineligible?
Yes. You cannot apply for Record Suspension if you have been convicted of:
a Schedule 1 Offence (sexual offence involving a child) under the Criminal Records Act;
common assault or assault with intent to commit an indictable offence against a child committed before January 4, 1983; and
more than three (3) offences prosecuted by indictment each with a prison sentence of two (2) years or more.
Will my record be suspended?
Your Record Suspension may not be granted if:
you fail to meet the good conduct criteria;
you fail to demonstrate a Record Suspension will provide you with a measurable benefit;
you fail to demonstrate a Record Suspension will sustain your rehabilitation into society as a law-abiding citizen; or
the Administration of Justice would be brought into disrepute if a Record Suspension were granted.
Suspension Record Refusals & Good Conduct
Your Record Suspension will be denied if charges are pending, you are under investigation, or you are not eligible to apply. You may fail to meet the good conduct criteria if any one of the following occurred within your 5 or 10 year waiting period:
you have been under criminal investigation (even if found not guilty or charges were withdrawn, dismissed or stayed);
you entered into a peace bond;
conditional and absolute discharges;
you were drunk and disorderly in a public place;
you have overdue fines related to non-criminal matters;
you were convicted of a provincial or municipal offence;
you have a suspended Driver's Licence (usually due to unpaid fine);
harassing telephone calls;
you are known by the police to be associating with gangs, criminals or terrorist groups; or
you were involved in any situation where police intervention was required.
However, if the PBC proposes to deny your Record Suspension application for any reason, you will be advised of the proposal, following which you will be given an opportunity to respond in writing to the PBC. The Board will consider your written representations before making a final decision on your file. If your Record Suspension Application is refused, you will be able to re-apply one year after the date of the decision. NOTE: even if one of the above incidences did happen, your Record Suspension may still be granted.
What is a measurable benefit?
According to the PBC, examples of how a Record Suspension provides the applicant with a measurable benefit include:
obtaining employment;
obtaining residence/ improving their living conditions;
obtaining an education;
removing stigma/changing others perceptions;
social and/or personal improvement; and
financial stability.
Six Ways to Show How a Record Suspension will Sustain Your Rehabilitation into Society
I find the wording of this criteria objectionable. To me, it presumes you would not be able to sustain yourself in society as a law-abiding citizen unless given a Record Suspension. Then it goes on to indicate that you must demonstrate how you have rehabilitated. I accept the examples they give, I just reject the idea that is implied that all of my clients require a Record Suspension in order to remain law-abiding. Their examples include:
making a positive contribution to society;
having a lifestyle that is no longer associated with criminal behaviour;
taking responsibility for offences and sentences;
taking steps to ensure there is no risk of recidivism;
identifying a support system; and
identifying pro social relationships and social networks.
Revocation of Pardons or Record Suspensions
A Pardon or Record Suspension may be revoked if an individual re-offends or the PBC issued a Pardon or Record Suspension in error (such that it should have been denied due to one of the above reasons that may have been missed in error or due to misrepresentation by the applicant).
Not all Pardons/Record Suspensions are revoked if a person re-offends. For example, if you were pardoned for a theft conviction 30 years ago, then re-offend with something like an impaired conviction, the PBC may choose not to revoke your Pardon or Record Suspension because the two offences are unrelated and the new conviction is a summary offence. Or, if your very old minor pardoned or suspended conviction was purged prior to the new offence, then it would be impossible for a Pardon or Record Suspension to be revoked. Typically, your Pardon or Record Suspension would automatically be revoked if you are convicted of a new indictable offence and may be revoked if you are convicted of a new summary offence.
Summary, Hybrid or Indictable Offences
In order to determine when you are eligible for a Record Suspension, you need to know if your conviction(s) were tried summarily or by indictment. You also need confirmation that all fines, VFS and restitution were paid. Further, if you prove all offences are summary, your file will be processed faster.
Convictions are tried either summarily or by indictment. Some convictions are always summary (e.g. causing a disturbance, indecent act, possession of marijuana up to 30 gms) and are considered minor offences. Some convictions are always indictable (e.g. break and enter into a dwelling house, sexual assault with a weapon, aggravated assault, theft over, theft from an employer, drug trafficking or cultivation) and are more serious offences.
A hybrid offence (e.g. theft under, impaired driving, sexual assault) is deemed an indictable offence, unless the Crown elects to treat it as a summary offence. The only way to know if a hybrid offence was tried summarily is to look at the court document. Sometimes you can tell an offence was tried by indictment by the sentence given. Unfortunately, if the courts are unable to retrieve your court document (e.g. misfiled, destroyed by flood as has happened in a few court houses in the prairie provinces or purged due to court house purge policy), then by default it is deemed an indictable offence if it can't be proven to be summary.
A review of your criminal record will not disclose whether your hybrid offence was tried summarily or by indictment. To determine whether your conviction is summary or indictable, you will need to refer to your Court Document or you may contact our office at: 1-800-320-2477 (toll free in Canada) or 403-229-2774 (local to Calgary or outside Canada) for your free consultation. You may also check out the following chart:
CAUTION
There are some offences that are currently hybrid, but years ago were always indictable, such as old theft and break and enter convictions (related to non-dwelling house). Theft under convictions as well as break and enter (into a non-dwelling house) are currently hybrid offences. This Chart may not reflect your particular conviction at the time that it occurred.
Record Suspension Processing Times
Prior to submitting your Record Suspension application to the PBC it can take an average of 1 to 5 months to prepare your application and obtain all of your supporting documents. It all depends on how quickly the RCMP process your fingerprints, backlogs of the local police where you have resided in the past 5 years, backlogs at the court house(s) you were convicted in, age of convictions, and whether your criminal record matches your court documents. RCMP take an average of 3 to 6 weeks, and police and court reports can take as few as 2 weeks for some locations and as many as 4 months for others. Police and Court Reports can't be obtained (most of the time) until your RCMP record has been received.
How long will it take for the Parole Board to process your Record Suspension application once they receive it? When the new Record Suspension Rules came out, the PBC advised "they were legislated" to complete Applications with only summary offences "within 6 months" and Applications with indictable offences "within 12 months". However, within 18 months of the new rules taking effect on February 22, 2012, they are already advising that "it could take longer", which suggests to me that the legislation is being interpreted more flexibly.
Emergency & Early Record Suspensions
Emergency Pardons or Record Suspension

EFFECTIVE SEPTEMBER 2011 THE PAROLE BOARD OF CANADA NO LONGER PROCESSES REQUESTS FOR RECORD SUSPENSIONS AND PARDONS ON AN EMERGENCY BASIS. PLEASE DISREGARD THIS SECTION AT THIS TIME. THE RCMP HAS NOT ACCEPTED REQUESTS TO RUSH THE ORDERING OF RCMP RECORDS FOR MANY YEARS.
Be very cautious when dealing with companies giving false promises that your file can be expedited, rushed or fast-tracked. The only part that may be sped up is the 2 week to 4 month period wherein court documents and local police checks are ordered. However, there are also many courts and police departments that will NOT expedite their requests as well (many locations are faced with back logs and budget constraints which make it impossible for them to consider emergency requests or a request to put your file ahead of someone else's).
In an emergency situation, we automatically rush the ordering of court documents(s) and police check(s) (provided they permit it–you only pay for extra courier costs that may arise).

Early Pardons or Record Suspensions (Royal Prerogative of Mercy ' RPM')
The loss of opportunity is a natural consequence of having a criminal record. The ability to apply for and receive an early Record Suspension before you are eligible is rare and does not apply to people who are suffering 'natural consequences'. This section does not qualify for individuals who are prohibited from having their record suspended. For more information on RPM, please contact our office.
Loss of job opportunity is a natural consequences of having a criminal record.
Conditional & Absolute Discharges
Can I Get a Record Suspension for a Conditional or Absolute Discharge? Answer: No.
Discharges Issued After July 24, 1992
A Discharge will automatically be purged 1 year after you received an Absolute Discharge or 3 years after you received a Conditional Discharge (provided you comply with the conditions imposed).
Discharges Issued Prior to July 24, 1992
If you have a discharge prior to July 24, 1992, you can request in writing to have your discharge purged for free by contacting:
Attn. PURGE UNIT
Director, Identification Services Royal Canadian Mounted Police
PO Box 8885 Ottawa, Ontario K1G 3M8
w. (613) 998-6158 f. (613) 957-9063
If you hire us to assist you with a Record Suspension for Criminal Convictions, we will ensure Discharges are purged at no extra cost to you. Some paralegal companies charge substantial fees to 'purge' discharges when all you should pay for is an RCMP search to ensure the discharge was properly purged.
CAUTION: You should request a copy of your criminal record to ensure the Discharge has been purged properly. If you have no convictions in addition to any discharge you may have, you must ensure that the FPS File Number associated with it is also purged. Please call us at 1-800-320-2477 to discuss.

Automatic Purging of Convictions
Generally speaking, criminal convictions do not automatically disappear after a period of time. Nor is the sealing of a criminal conviction automatic. A formal application must be made requesting a Record Suspension. However, there are a few instances when criminal convictions are automatically purged concerning:
Individual Reaches the Age of 80
Individual Reaches the Age of 100 (if individual does not qualify at age 80)
Youth Convictions (youth convictions do not all automatically disappear once you reach 18 and if you are convicted of an adult conviction prior to the purging of a youth conviction, then the youth conviction may not be purged and instead may be sealed with the granting of a Pardon)
For more information on automatic purging related to these incidences, you may call our office.
Traveling Outside Canada with a Record
United States Waiver of Inadmissibility
According to the Parole Board of Canada, a Canadian Pardon (now called Record Suspension) is not recognized outside Canada. Specifically, they state: "Many foreign countries, including the United States (U.S.), do not recognize a Canadian Pardon. If you have a criminal record and are interested in going to the U.S., you may want to apply for a United States Waiver (American INS Waiver)." For more information, visit: United States Waiver.
Frequent travellers may need a US Waiver and Pardon (or Record Suspension) to qualify for a Nexus Card so that they may avoid long line ups when entering the United States.
According to the Parole Board of Canada:
Because a Pardon is awarded under Canadian Law it does not have legal force outside of Canada. The authorities of foreign countries can not be compelled to delete or withdraw criminal record information from their own records. Although a Pardon can be considered a positive factor, it does not guarantee entry on foreign soil.
Travelling to other foreign countries with a criminal record
Most countries will not inquire as to whether you have a criminal record when travelling to their country unless you plan to (a) visit their country for more than 6 months; (b) immigrate to their country; or (c) obtain a work visa for their country. You will need to check the Consulate of the Country to which you are travelling to determine if your record will prevent you from entering. If your record is an obstacle, in most cases this obstacle will be removed once you obtain a Canadian Pardon or Record Suspension.
NOTE: If you are inadmissible to the United States, you cannot travel to a foreign country via stop-over in the United States unless you have a Waiver of Inadmissibility.
Can my pardoned or suspended file be disclosed to the United States or other country?
According to the Parole Board of Canada, the Solicitor General may choose to disclose a pardoned file (or Record Suspension) to the United States or any other country without your consent or knowledge. They specifically state:
Under the CRA, only the Solicitor General of Canada has the authority to disclose information from a pardoned Record…if satisfied that the disclosure is desirable in the interests of the administration of justice or for any purpose related to the safety or security of Canada or any state allied or associated with Canada.
According to Sec. 212(a)(6)(i) of the United States Immigration and Nationality Act[8 U.S.C. 1182], misrepresentation is defined as:
In general – Any alien who, by fraud or willfully misrepresenting a material fact, seeks to procure (or has sought to procure or has procured) a visa, other documentation, or admission into the United States or other benefit provided under this Act is inadmissible.
According to McWhirter, R.J. (The Criminal Lawyer's Guide to Immigration Law: Questions and Answers, Alberta Bar Association: 2006, 2nde Ed., p. 261.),
…denying a criminal conviction violates 18 U.S.C. § 1546.
Must I disclose a suspended file?
Some companies will advise not to disclose a pardoned or suspended file to a foreign country. They are counselling misrepresentation and can get themselves and you into trouble. You have a criminal record (pardoned or otherwise). It is (or should be) your goal to put it behind you for good—misrepresentation does not accomplish this. If you are inadmissible to the United States, the proper and legal thing to do is to apply for a Waiver for legal entry. Not ALL convictions render you inadmissible to the United States.
Can I obtain a passport?
According to Passport Canada:
The fact that a person has a criminal record will not necessarily prevent that person from obtaining a passport. We examine all passport applications and establish eligibility on a case-by-case basis.
It is my experience you would only be denied a passport if you are serving a sentence that prohibits travel, are facing charges that have resulted in you being restricted from travel or if a restriction was placed on your passport due to unpaid child support.
Possessing a passport does not guarantee you entry privileges into another country and does not help you overcome grounds for inadmissibility. When your Passport is scanned at a port of entry of a foreign country, it is being scanned to see if it is valid or if it has been reported stolen. It is not ordinarily linked to a criminal record. U.S. authorities would typically have to go to a different database to see if you have a criminal record, unless your passport was previously linked by them to a criminal record (see highlight below).
The United States Border Pre-Screening Officer may decide to check for a criminal record upon entry, at some point during your trip or long after your trip. Point #1: the initial screening of the passport does not identify the existence of a record, because it is not linked to a criminal record. Point #2: the US Border Pre-Screening Officer only checks randomly if you have a criminal record, but on the day of travel they may decide not to take the time to see if you have a criminal record. Point #3: when you enter the United States, they may keep biographic information about you which was obtained from your passport to search for a criminal record at a later date. Point #4: if they then find out you have a criminal record they can note this on their system so that when your passport is scanned again, it is now linked to your record.
How do I apply for a Record Suspension?
General Procedures
We assist individuals across Canada with: (a) the RCMP Criminal Record Search—digital or ink; (b) ordering of Court Documents, Military Conduct Sheet and Requests for Local Police Checks; (c) preparation and submission of the Record Suspension Application and supporting documents to the PBC's Pardon Unit; (d) issues regarding good conduct criteria and measurable benefit; and (e) emergency applications (PBC is not granting emergencies at this time…however, will endeavor to get your Record Suspension application to the PBC at the earliest opportunity via courier services with regards to all requests). Our applicants also receive the following FREE SERVICES:
U.S. Admissibility Review. If upon review of your criminal record and relevant court documents we determine you to be admissible to the United States, we will give you a letter confirming the same—which you carry with you on your travel to avoid the risk of refusal.
Purging of Conditional Discharges.
Challenging PBC proposals to deny a Record Suspension application in the event they believe the applicant does not meet the Good Conduct Criteria (if PBC is not satisfied with an application they will advise why and give you, with our assistance, an opportunity to defend yourself.
Amending incorrect information on RCMP criminal records.
Free Consultation Phone:
1-800-320-2477 (Toll Free)
Phone: 403-229-2774 (Calgary)
You may telephone us for a free consultation. Should you wish to proceed with an Application for Record Suspension, all you need to do is telephone us for an appointment or telephone interview (if you are unable to attend our office).
Special Topics
---
This Article does NOT Constitute Legal Advice