Calgary Fingerprinting Services (Ink & Digital)
 Where do I go for Fingerprinting in Calgary?
Open Monday to Saturday, we are Calgary's longest running RCMP Accredited and Certified fingerprint agency (since 1995). We have processed thousands of fingerprints. Click here to see our RCMP Accreditation Letter.
Our accreditation is renewed every 5 years. We have been accredited since 2009 under the current process. Prior to 2009, we were authorized by the RCMP K Division to provide fingerprint services. The owner of the Canadian Legal Resource Centre Inc. has been fingerprinting since 1987.
NOTE: Effective May 1, 2010, the Calgary Police Service no longer provides fingerprinting services to the public for civil matters such as immigration, employment, licensing, name changes, international adoptions, Record Suspensions (Pardons) or United States Waivers. You must attend a private authorized agency for non-criminal fingerprinting services in Calgary.
DO NOT BOOK AN APPOINTMENT WITH A PRIVATE FINGERPRINTING AGENCY IF YOU REQUIRE:
Book Your Appointment Online 
You can book your fingerprint or name check appointment in Calgary:
Online (click the blue box to right); or
Call 403-229-2774.
To book an appointment for other services, please call 403-229-2774 (Calgary) or 1-800-320-2477 (Toll-Free).
What to Expect
When you book an appointment, we will send you confirmation by text to the cell phone and/or email provided by you. For fingerprint clients, please check your confirmation for answers to commonly asked questions such as
fees;
processing times;
required identification; and
documentation that you must bring to your appointment.
How Long is the Appointment?
Your first set of fingerprints takes around 15 minutes.
Add approximately 10 minutes for each extra set.
How Long To Get The Results?
Hours of Operation
MACLEOD TRAIL LOCATAION
8 am to 6 pm – Monday through Thursday
8 am to 5 pm – Friday
8 am to 4 pm – Saturday
TEMPLE LOCATAION
8 am to 4:30 pm – Monday to Friday
Do You Have Parking?
Methods of Payment
We accept Visa / MasterCard / Amex / Debit / Cash.
Identification (ID) Required
You are required to bring to the appointment (a) 2 Photographic ID or (b) 1 Photographic ID and 1 Government ID. The identification must not be expired (a Permanent Resident Card is the only ID with an expired date that is acceptable).
Photographic ID:

 Provincial Drivers' License or Identification Card, Passport, Canadian Citizenship Card, Correction Services Canada Identification Card, Permanent Resident Card, Refugee Protection Claimant Document (Certified), Firearms Acquisition Certificate, Status Indian Card, Military Identification Card, Record of Landing and Nexis Card.

Government ID (no photo):

 Alberta Health Care Card, Birth Certificate, Certificate of Live Birth, Marriage Certificate, Immigration Papers (includes VALID document issued by CIC with applicant information) and Certificate of Legal Name Change issued in Canada.
Recommendation: If available, bring your letter or instructions from the company or person requesting you to get a background check (e.g. employer, Citizenship Immigration Canada, licensing agency, etc.).
Fees and Disbursements (GST extra)
Name Check: $50 
Ink & Roll: $40 1st set, $30 each additional set (per person only)
Digital Fingerprinting: $50 + $25 RCMP fee (if applicable, see below)
Ink to Digital Conversion: $90 + $25 RCMP fee (if applicable, see below)
Unclassified Fingerprint Services: $125 +$25 RCMP fee (if applicable, see below)
Plus GST on all fees and disbursements
The following DIGITAL searches do NOT have an RCMP fee.
Citizenship Immigration Canada: Temporary Visas, Permanent Residency, Citizenship
Employment (Federal)
Employment (Police)
Privacy Requests (ie. for Pardoned, Non-Certified or All Holdings Criminal Record Search)
Volunteering in Canada
Fingerprinting and Background Check Services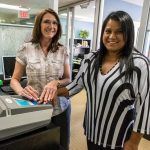 Digital Fingerprinting
Electronic Fingerprinting
For criminal record searches and police clearances in Canada:
Obtain electronic fingerprints when you need a search from the RCMP in Canada.
Fastest and most reliable results produced with this type of search.
Also referred to as digital fingerprinting.
---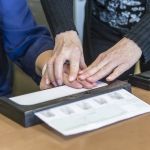 Ink Fingerprinting
Ink and Roll Fingerprinting
For criminal record searches and police clearances in Canada:
Obtain ink and roll fingerprints in Canada when there is NO electronic fingerprinting agency near. Send your ink fingerprints to our office for digitization as the RCMP will no longer accept ink fingerprints for processing.
For criminal record searches and police clearances outside Canada:
You will need ink and roll fingerprints for processing in other countries.
---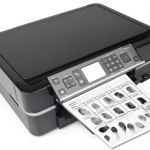 Ink Digitization
Ink and Roll Digitization
The RCMP will only accept digital fingerprints for processing in Canada.
You can get ink fingerprints anywhere in the world.
Using our technology we scan ink fingerprints into our system for digital submission to the RCMP.
For more information check out INK DIGITIZATION.
---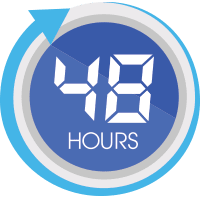 48 Hour Name Check
We also provide 48 Hour Background Checks based upon a search of your name and date of birth.
This type of search is not verified by fingerprints.
A name check is only accepted in limited situations.
If you have a criminal record, don't get a Name Check. You will need to be digitally fingerprinted.
Check out Name Checks.
---
---

Unclassified Fingerprinting
Unclassified Fingerprints, Deformed Fingers and Fingerprinting Services for Disabled
Having a hard time getting a background check in Canada because your fingerprints are unclassified? There is a special process that you must follow in this particular case. Are your fingers deformed? Due to physical limitations, is it hard to be in a position to be fingerprinted in the usual way? We can help with this too. We have tools that help us fingerprint deformed fingers or disabled persons who have limited mobility.
Reasons Why Individuals Need to be Fingerprinted
Citizenship Immigration Canada
Temporary Study, Visitor and Work Visas
Permanent Residency (Landed Immigrant Status)
Humanitarian / Refugee Applications
Canadian Citizenship
Sponsorship
Criminal Records & Immigration Violations
Canadian Pardon
Record Suspension
US Waiver of Inadmissibility
US Visa Waiver
Overcoming Removal or Deportation from the U.S.
Other Types of Applications

Admission into Educational Programs
Adoption
Bonding
Employment – Private Industry
Employment – Government
Foreign Employment & Immigration
Canpass
Legal Name Change
Licensing
Nexus
Renting a House
Volunteering
Frequently Asked Questions
This section has moved! You can find it here – Other Frequently Asked Questions
Why Choose Us?
Experience and Service
We are one of the longest-running fingerprint agencies in Canada (founded by Deborah L. Ward since 1995).
You get a live voice when you call during office hours.
Our three most senior staff members have 35+ years employment with Canadian Legal Resource Centre Inc. and have assisted over 20,000 clients.
Check out our staff biographies.
We also operate as Pardon Depot and Calgary Fingerprinting Services.
Social Media Reviews
Our clients love us! Check our reviews out here. Also, the owner is a former Immigration Consultant and has a very good understanding of fingerprinting requirements for immigration purposes.
RCMP Accredited and Certified Agency
We are a trusted fingerprinting and paralegal agency.
All of our staff have security clearances from the Canadian Government as part of our RCMP Accreditation.
CCA Awards
For each of the past 14 years, we have won the Consumer Choice Awards for Business Excellence in the category of Paralegal Services in southern Alberta.
Thank you for selecting us as your #1 Paralegal Company!
Check out our profile on the Consumer Choice Awards website: CCA
Better Business Bureau
We have been a member of the Better Business Bureau since June 2000.
Check out our A+ rating at BBB.