C-216C RCMP Fingerprint Processing Times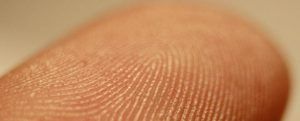 How Long Will it Take For My Fingerprints to be Processed?
STEP #1:  Ink Digitization or Digital Fingerprinting
For applicants outside Canada – We digitize your ink fingerprints and submit them to the RCMP instantly within one working day of receiving them.
For applicants attending our office – We take your fingerprints electronically and submit the fingerprints instantly at the time of the appointment.
STEP #2: RCMP Fingeprint Processing Times
This step refers to the amount of time it takes the RCMP to process your fingerprints once they have received them electronically by the fingerprint agency.  In addition, once processed, they place the results in their mail room.  We've been told that mail is only sent out on Fridays.  That means, once processed, depending on the timing, it is possible your report may sit in their mail room for 1 to 5 extra days.
Electronic Fingerprinting

Regular:  You Have No Criminal Record: 3 business days or less
Regular:  There is a match to a Criminal Record: 120 days or more
Privacy Act Search for Pardoned (or Suspended) Criminal Record: 2 weeks or less
Privacy Act Search for Non-Certified Criminal Record: 2 weeks or lessNote: You must also add time for mail delivery.   RCMP processing times may vary depending on fluctuating volumes.  For more information, please visit the RCMP Website:  Processing times and fees | Royal Canadian Mounted Police (grc-rcmp.gc.ca)
Ink Fingerprinting

The RCMP will accept ink fingerprints for processing ONLY if your fingerprints are non-classified and cannot be successfully read by the Digital Fingerprint technology.
Processing times are 120 days or more.
Expediated/Rush/Emergency/Priority
Regretfully, the RCMP receives thousands of requests each month and processes them on a first-come, first-serve basis. They do not accept requests for emergencies. They will only send out the results by ordinary mail.
STEP #3:  Ordinary Mail Delivery
The RCMP will only send the results to you by ordinary mail through Canada Post  Canada Post processing times from Ottawa, Ontario is:

Delivery to an address in Canada:  3 to 5 business days
Delivery to an address in the United States:   4 to 6 business days
Delivery to other countries:  4 to 7 business days
Delivery times outside of Canada are estimates and are not guaranteed by Canada Post.
SUMMARY:  most reports are received at the applicant's designated address within 3 weeks. HOWEVER, PROCESSING TIMES MAY BE LONGER DUE TO COVID AND DURING HOLIDAYS (SUCH AS CHRISTMAS).
Miscellaneous Obstacles that Can Slow Down the Processing of RCMP Fingerprint Form

Sex Offender Registry: Your date of birth and gender matches a sex offender (extra steps are in place to ensure you are not the same person).
Investigation in Progress: A person may have been identified in a crime with a similar name. The RCMP can delay the release of the results of your search until they rule out you are not the person in question.
Poor Fingerprint Quality: There is nothing we can do to improve the quality of your fingerprints if your fingerprints are heavily wrinkled or worn.
NOTE: The RCMP will NOT disclose reasons for delays other than to indicate your 'request is being processed'. In a case like this, all we can do is confirm: (a) they have your request; (b) the date they received your request; and (c) that it is being processed.
Moved or Wrong Address
If you move, please arrange with Canada Post to have mail re-directed to your new address (if the results of your search are being mailed to you directly).
If your request is taking longer than usual, please contact us immediately. But, please DO NOT inquire if the minimum amount of time has not passed.
Emergency / Expedited Processing
No fingerprinting agency can promise faster processing than another company. The RCMP does not accept requests for emergency or expedited processing under any circumstance. Furthermore, we all use a digital system that transmits instantly to the RCMP—no one system results in faster or better processing than another.