RCMP Fingeprint Processing Times. Learn more today.
C-216C RCMP Fingerprint Processing Times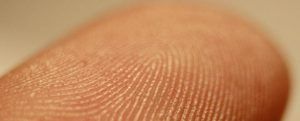 How Long Will it Take For My Fingerprints to be Processed?
STEP #1:  Ink Digitization or Digital Fingerprinting
We digitize your ink fingerprints and submit them to the RCMP instantly within one working day of receiving them.  For applicants attending our office, we take your fingerprints electronically and submit the prints instantly at the time of the appointment.
STEP #2: RCMP Fingeprint Processing Times
RCMP processing times vary depending on whether you need a regular search or privacy search.  The regular search results in a Certified Criminal Record Background Check and is required for most official purposes (i.e., Immigration, US Waivers, Record Suspensions).  The only time you ordinarily request a Privacy Act Search for a Pardoned (or Suspended Record) is if you have a criminal record that has been pardoned or suspended and you would like a copy of it.
A Non-Certified Criminal Record search is typically ordered if you have a criminal record that has NOT been pardoned or suspended and you want quick results (for example, when you need to order court documents right away or need advice based upon the contents of your criminal record).  A Certified Copy takes over 120 days to obtain, but a Non-Certified copy typically takes less than two weeks.
Electronic Fingerprinting

Ink Fingerprinting

The RCMP will accept ink fingerprints for processing ONLY if your fingerprints are non-classified and cannot be successfully read by the Digital Fingerprint technology.
Processing times are 120 days or more.
STEP #3:  Ordinary Mail Delivery
The RCMP will only send the results to you by ordinary mail through Canada Post  Canada Post processing times from Ottawa, Ontario is:

Delivery to an address in Canada:  3 to 5 business days
Delivery to an address in the United States:   4 to 6 business days
Delivery to other countries:  4 to 7 business days
Delivery times outside of Canada are estimates and are not guaranteed by Canada Post.
How to Convert Ink to Digital Prints For Fast Processing
Unable to attend an office in Canada for electronic fingerprinting? Your only option is to have ink fingerprints taken and forwarded to an RCMP Accredited and Certified Fingerprint Agency in Canada with the technology to digitize them.
Contact Us: Ink to Digital Fingerprint Conversion Service
How to Improve RCMP Fingerprint Processing Times for Fingerprint-Based Criminal Record Background Checks

Mail-in Method: If you are unable to attend for digital fingerprinting, you can get ink fingerprinted, and then we can convert to digital and remit electronically to the RCMP. Please contact us for the specific ink to digital fingerprinting instructions (select the link above).
FPS Number: If you have a criminal record and know your FPS number, sometimes inputting this number into the system can result in faster processing.
Miscellaneous Obstacles that Can Slow Down the Processing of RCMP Fingerprint Form

Sex Offender Registry: Your date of birth and gender matches a sex offender (extra steps are in place to ensure you are not the same person).
Investigation in Progress: A person may have been identified in a crime with a similar name. The RCMP can delay the release of the results of your search until they rule out you are not the person in question.
Poor Fingerprint Quality: There is nothing we can do to improve the quality of your fingerprints if your fingerprints are heavily wrinkled or worn.
NOTE: The RCMP will NOT disclose reasons for delays other than to indicate your 'request is being processed'. In a case like this, all we can do is confirm: (a) they have your request; (b) the date they received your request; and (c) that it is being processed.
Moved or Wrong Address
If you move, please arrange with Canada Post to have mail re-directed to your new address (if the results of your search are being mailed to you directly).
If your request is taking longer than usual, please contact us immediately. But, please DO NOT inquire if the minimum amount of time has not passed.
Emergency / Expedited Processing
No fingerprinting agency can promise faster processing than another company. The RCMP does not accept requests for emergency or expedited processing under any circumstance. Furthermore, we all use a digital system that transmits instantly to the RCMP—no one system results in faster or better processing than another.