Where do I go for Fingerprinting in Calgary?
Effective May 1, 2010, the  Calgary Police Service no longer provides non-criminal fingerprinting services to the public for all civil matters such as immigration, employment, name changes, international adoptions and pardons unless it is a vulnerable sector search (Click Here Calgary Police Website).
You must attend an authorized agency for non-criminal fingerprinting services in Calgary.  Our company, the Canadian Legal Resource Centre Inc. is an RCMP Accredited and Certified Fingerprinting agency and has processed tens of thousands of fingerprints.  If you have any questions or would like to make an appointment, please contact us.
Book an Appointment and Fee Schedule
Types of RCMP Fingerprint Requests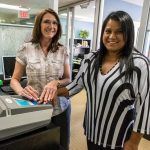 Digital Fingerprinting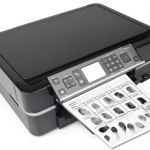 Ink Digitization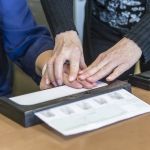 Ink Fingerprinting
Electronic Fingerprinting
For criminal record searches inside Canada:
Obtain electronic fingerprint-based criminal history screening when you need a criminal record search done in Canada
Fastest and most reliable results produced with this type of search.
Also referred to as digital fingerprinting.
Ink & Roll Fingerprinting
For criminal record searches inside Canada:
Obtain ink and roll fingerprints in Canada when there is NO electronic fingerprinting agency near you.
Send your ink fingerprints to our office for digitization as the RCMP will no longer accept ink fingerprints for process.  Check out INK DIGITIZATION.
For criminal record searches outside Canada
You need ink and roll fingerprints for processing in other countries.
Other Services
We also provide 48-Hour Background Checks based upon a search of your name and date of birth only (not verified by fingerprints.   Check out NAME CHECKS.
We can convert ink fingerprints to digital fingerprints when digital fingerprint technology in Canada is not accessible to you.  Check out INK DIGITIZATION.
Reasons why Individuals need Fingerprinting

Admission into Educational Programs
Adoption
Bonding
Canadian Citizenship
Canadian Pardon
Employment
Canpass
Immigration (Canada)
Immigration (Foreign)
Landed Immigrant Status
Legal Name Change
Licensing
Nexus
Permanent Residency
Record Suspension
Renting a Home
Temporary Study & Work Visas (Canada)
Temporary Study & Work Visas (Foreign)
United States Visa Waiver
United States Waiver
Volunteering
Vulnerable Sector Search
RCMP Processing Times
All fingerprinting agencies use the same technology that allows us to take and submit fingerprints to the RCMP instantly.
RCMP handles all requests received on a first-come first serve basis. They do not accept requests for emergency.
No fingerprint agency can promise faster processing than another fingerprint agency.
What does a Criminal Record Check Reveal?
A criminal record check completed in Canada reveals one of the following:
criminal convictions and

related information

found in the RCMP database;
pardoned or suspended criminal record (if ordered under the Privacy Act); or
confirmation that NO criminal record exists.
Related information may include discharges (which stay on your record for 1 year if absolute or 3 years if conditional), withdrawn/dismissed charges and stay of proceedings.  All local police voluntarily register most convictions and related information in the RCMP database.
About Us
Our company, the Canadian Legal Resource Centre Inc., has clearance from the RCMP to:
take ink and digital fingerprints;
to submit fingerprints instantly to the Canadian Criminal Real Time Identification Services (CCTIS) for processing (located at RCMP, NPS Building, 1200 Vanier Parkway, Ottawa, ON  K1A 0R2); and
to process 48 Hour Name Checks (based upon a search of name and date of birth only).
We are one of the longest running fingerprint agencies in Canada (since 1995).
We are very knowledgeable about criminal related information, immigration, pardons, waivers, travel and more.
We won the CCA Award for Business Excellence ten consecutive years in the category of "paralegal services".
We can help the Chief Security Officer (CSO) of your company set up reliable security screening practices.
Free Consultation
We can answer questions such as:
Should I be ink or digitally fingerprinted?
What is a 48 Hour Name Check?
What are the limitations of ink fingerprinting, digital fingerprinting and the 48 Hour Name Search?
How long will it take for my request to be processed?
Should I conduct a vulnerable sector search with the local Calgary Police?
How do I conduct a criminal record check outside Canada?
Will pending charges show up?
How long do youth offenses stay on my criminal record?
CLICK HERE:  Book an Appointment and Fee Schedule